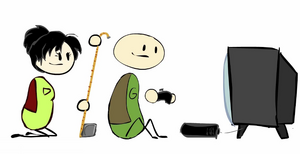 Metrics, also known as Telemetry, are the tools Game Developers use to measure player behavior in their games. The way this is often achieved is by using hooks in the game's programming that sends data back to the developer.
Uses and Benefits
Edit
A well designed metric system can give the Game Developer very useful data during the playtesting during development and for making effective patches after the game is released.
What Metrics Don't Solve
Edit
Innovation. Metrics are a tool to help polish games, however there hasn't been a metric that led to a completely new gameplay experience.
External Links
Edit
Ad blocker interference detected!
Wikia is a free-to-use site that makes money from advertising. We have a modified experience for viewers using ad blockers

Wikia is not accessible if you've made further modifications. Remove the custom ad blocker rule(s) and the page will load as expected.